Warior Records Checkout

Close Cart
Godhead
Artists : 1 : 0 : 1 :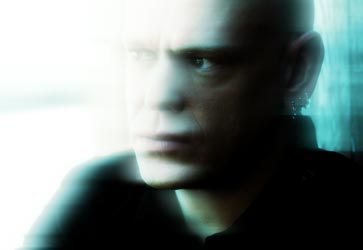 Sign-Up : 2 : 0 : 1 :
Tour-Dates : 3 : 0 : 0 :
Featured Items : 4 : 10 : 0 :
Music : 5 : 1 : 0 :
Music
Bundles : 6 : 3 : 0 :
Bundles
Singles : 7 : 8 : 0 : [artists-catalog-category-thin category="8"]
TEST
DVD : 8 : 12 : 0 :
Books : 9 : 11 : 0 :
Apparel : 10 : 2 : 0 :
Accessories : 11 : 9 : 0 :
Accessories
Fan Club : 12 : 4 : 0 :
Look What People Are Saying : a8 : : 0 :
• 06/11/14: "You'll be buoyed by the positive, upbeat message Miller projects throughout the album." ~We Do It for The Love Of Music
• 06/08/14: "Jason Miller likes to experiment and deviate from the well-trodden melodic metal path." ~Chain D.L.K.
• 06/06/14: Guitar World Magazine Interview ~By Andrew Bansal
• 06/02/14: Under The Gun Interview ~By Brian Lion
• 06/02/14: Intravenous Magazine Interview ~By Sean Palfrey
• 05/30/14: "It's quite an entertaining release. I look forward to hearing more from these guys." ~Music Street Journal
• 05/23/14: "This should please their fans and maybe even pull in some new ones." ~New Noise Magazine
• 05/20/14: "This CD is creativity at its best. It stretches its capacity and soars, even if you are not familiar or particularly like this genre the talent displayed in each note illuminates the airwaves." ~Skope Magazine
• 05/16/14: "The album is definitely worth checking out, especially in reference to the originals." ~Noisetrend Magazine
• 05/15/14: "The production is great and it's a pretty standard hard rock effort, but it's solid." ~Under The Gun
• 05/15/14: Screamer Magazine Interview With Jason C. Miller ~By Sommer Sharon
• 05/06/14: "Prepare for an industrial electronic journey down the rabbit hole, one that will make you reconsider how you view your favorite pain-soaked album." ~Punk News
• 05/04/14: "A diverse and dynamic collection of tracks with a strong industrial throughline." ~EGL Magazine
• 05/03/14: "This album could easily herald the band's second coming." ~Intravenous Magazine
• 04/30/14: "Each track is remixed by a variety of notable producers that Godhead has come to know over their 20-year career." ~Exclaim!
• 04/30/14: "It works and we can't wait to see what you have in store." ~Screamer Magazine
• 04/30/14: "Godhead - Remixed! With The Shadow Realigned." ~Splash Magazine
Look What People Are Saying
About : 13 : 0 : 1 :
About Godhead
"Godhead is defined as 'the nature of God' For us, that's music." - Jason C. Miller
Formed in the mid 90's in a northern Virginia basement, Godhead has stood the test of time as an influential and truly original hard rock act. One part industrial, one part goth, one part metal, Godhead was never easy to define. "We had elements of so many different sounds in our early days," says the group's singer and founder, Jason C. Miller, "that it actually worked to our advantage. We could open for almost anyone and find a way to fit in. People hear what they SEE live so, opening for a goth band? Throw on the eyeliner and play our moodiest songs. Metal band? Wipe off the eyeliner and play our heaviest songs. Industrial band? Smear on the eyeliner AND play our heaviest songs! We always wore all black, so a wardrobe change was never necessary. We even managed to survive 2 months opening for GWAR. I'm still not sure how we're all still alive."
Despite their early adventures with audiences unknown, Godhead began to thrive. Touring rigorously, they eventually landed a record deal in Europe and then in the States with Sol 3 Records, helmed by legendary producer Richard Gottehrer (Blondie, the Go-Gos, The Strangeloves). 'Nothingness' and 'Power Tool Stigmata' were both released on the Sol 3 label, and Godhead continued to tour relentlessly. They then caught the attention of rock icon Marilyn Manson. About to launch his new label Posthuman Records, Manson snatched them up and Godhead released '2000 Years of Human Error' in 2001.
Upon release, MTV and radio stations across the country started catching on to the Godhead sound and began playing "Eleanor Rigby" and "The Reckoning" in heavy rotation. The band would play in front of over 3 million people touring with Marilyn Manson, Black Sabbath, Disturbed, Linkin Park, Slipknot and Rammstein. They would appear on three major motion picture soundtracks including the gold selling 'Queen of The Damned' as well as 'The Blair Witch Project 2' and 'Dracula 2000'. Godhead's success continued into 2003 with "The Hate In Me" single from their Evolver album that turned into an MTV2 hit as well as the song "Far Too Long," which was featured on CBS Television's "NFL Today" show.
In 2006, Godhead released, 'The Shadow Line.' The single "Trapped In Your Lies" put Godhead in the rock radio Top 40 for the first time in their career and put them back on the road, which inspired them to write and release their 2008 album, "At The Edge of the World."
"'The Shadow Line' was such a defining album for us." Miller says, "We co-produced it ourselves at our own studio, and were really able to explore the evolution of our sound. Now that we have the opportunity, we thought it would be great to get a lot of other producers we admire to have a shot at remixing each song and giving our fans a completely new look at our material."
"'The Shadow Realigned,' released on Warrior Records, features 14 remixes from 14 different producers that we've come to be friends with and fans of over our career. Ben Moody formed the band Evanescence and helped create a sound that defined a generation of music fans. Joe Bishara started as an industrial producer and now scores major Hollywood features like "Insidious." Khursor is the alter ego of Michael Wandmacher, another amazing composer. Ashburn "Creature" Miller has been in Deadsy, Godhead and now Orgy. I co-produced an album for Psyclon Nine, I worked with Bryan Konietzko (Ginormous) on Avatar: The Last Airbender, and Shok has worked with everyone from Bauhaus to Lady Gaga. The talent involved with this album is incredible."
Miller continues, "I also went back into the vault and finished 3 unreleased tracks, the Godhead original "To Heal" and two covers: "Never Let Me Down Again" by Depeche Mode and "God of Thunder" by Kiss. You can't really get any more diverse than that! I can't wait for you to hear it!"
Remixers Include:
- Ben Moody
- Spencer Wiggers & Andrei Lifinski
- The Sweet Kill
- Ashburn "Creature" Miller
- Team Cybergeist
- Jamison Boaz
- Psyclon Nine
- Ginormous (Bryan Konietzko)
- Arritmic
- Shelter Project
- Khursor (Michael Wandmacher)
- Joe Bishara
- Shok
- NeonGenesis
- Also don't forget the unreleased track "To Heal" mixed by Jay Baumgardner and "Never Let Me Down Again" (Depeche Mode cover) and "God of Thunder" (Kiss cover).
Ben Moody - Co-founder of Evanescence and co-writer/co-producer of their hits, "Bring Me To Life," "My Immortal," and the twice #1 (pop and country charts) Kelly Clarkson smash, "Because of You."
Ashburn "Creature" Miller - Has been the bass player for Deadsy, Godhead and Orgy.
Psyclon Nine - Super popular industrial band from San Fran, I co-produced their last album with their singer, Nero Bellum.
Ginormous - The alter ego of Bryan Konietzko, most well known as the co-creator of Avatar: The Last Airbender.
Khursor - The alter ego of Michael Wandmacher, a well known film composer who has written the score for such films as Legend of Drunken Master, Never Back Down and Drive Angry.
Joe Bishara - From industrial remixer to composer, most well known for his music from Repo! The Genetic Opera, Night of the Demons and the hit horror film, Insidious.
Shok - Production and collaborative credits include work with Josie Cotton, Lady Gaga, DJ Superstar Keoki, L7's Donita Sparks, Traci Lords, Douglas McCarthy (Nitzer Ebb), Technical Itch and Daniel Ash (Bauhaus / Love And Rockets). Notable remixes include Fischerspooner, The BellRays (Lisa K of The Basement Jaxx), Nick Cave and Warren Ellis's Grinderman, Mirah, KMFDM, Combichrist, Fun Lovin Criminals, Isaac Hayes & Burt Bacharach, Godhead, autoKratz, featuring bassist, Peter Hook (Joy Division / New Order), Daniel Myer's Architect and Haujobb.
More Information : 14 : 0 : 1 :
For more information visit:
Contact : 15 : 0 : 1 :
Contact
If you have any questions, you may contact: info (at) warriorrecords dot com
or by mail to:
Warrior Records
7095 Hollywood Blvd., #826
Hollywood, CA 90028 USA
* * *
Contact
If you have any questions, you may contact: info (at) warriorrecords dot com
or by mail to:
Warrior Records
7095 Hollywood Blvd., #826
Hollywood, CA 90028 USA
* * *
Return : 16 : 0 : 1 :
Return To Warrior Records Catalog
Return To Warrior Records Catalog