Warior Records Checkout

Close Cart
Rudy Parris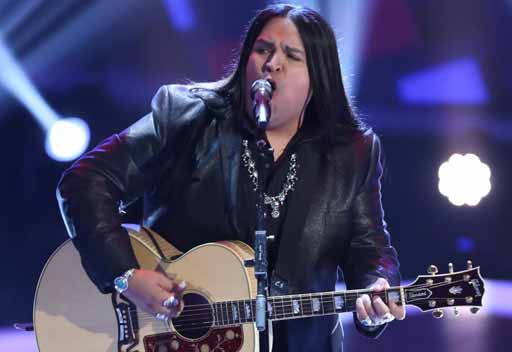 About Rudy Parris
Warrior Records/UMGD Signs "The Voice" Contestant Rudy Parris
Album Will Be Recorded in Historic Capitol Records Studios
"Rudy has the experience and control a lot of folks don't have; a shredder and a crooner, he is basically the original model John Mayer." ~RollingStone.com
"He damn sure don't look country, but country's still in there, man." ~Blake Shelton
Los Angeles - Rudy Parris, singer, songwriter, virtuoso guitarist and Team Blake member from season three of "The Voice," has been signed to Warrior Records/UMGD, a division of L.A. Entertainment, Inc., it was announced today by Jim Ervin, president/CEO of Warrior. Parris' debut album will be co-produced by him and Ervin in the historic Capitol Records Studios in Hollywood and will be available for release later this year.
The Visalia, CA, native was greatly influenced by the Bakersfield sound due in part to an eight-year residency playing alongside Buck Owens at his Crystal Palace. Citing Merle Haggard and Owens as his greatest influences, Parris feels fortunate to have learned from the masters. "I learned from Buck that I just need to be me," Parris says. "Buck played his music, had fun, and joked around. He instilled in me that sense of freedom to be myself." Carrying the torch for the Bakersfield sound is important to Parris which is why he chose to record his debut album at the famed Capitol Records Studios. In the meantime, he stays busy as an in-demand live draw.
"As both a brilliant songwriter and performer, Rudy brings an amazing combination of talents to our company," says Warrior chief Jim Ervin. "I'm thrilled to welcome him to Warrior Records and look forward to creating great music together." At Warrior, Parris joins a diverse artist roster at a label that has released music from the likes of Bombastic Meatbats Featuring Chad Smith (Red Hot Chili Peppers), Eddie Money, Benny Mardones, Louis Prima, Jr., Steel Pulse, Troop and many others. Warrior is distributed by Universal Music Group Distribution.
For more information visit:
Contact
If you have any questions, you may contact: info (at) warriorrecords dot com
or by mail to:
Warrior Records
7095 Hollywood Blvd., #826
Hollywood, CA 90028 USA
* * *
Return To Warrior Records Catalog