Warior Records Checkout

Close Cart
Al Perez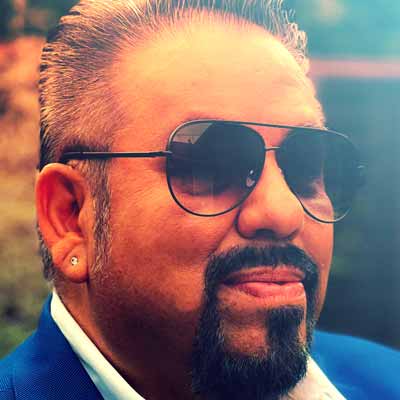 Featured Item
Love Revolution

Press Buy Now for CD purchase / Download for digital purchase / Other Stores to stream.
Music
About Al Perez
Al Perez is a captivating singer/songwriter and soulful performer. His seven-member live band has thrilled audiences for over a decade at festivals, corporate events, and clubs around the USA. Al has also performed with many local bands in Mexico, Jamaica, Bahamas, Costa Rica, and Aruba. His latest album, "Love Revolution" and its single "Let The Player Play" are released on Warrior Records.
Perez performs music which has been described as something for everyone with tones ranging from light rock to R&B -- with a singer-songwriter flair and just a touch of Latin for flavoring. Whether Al is playing solo or on a full-band festival, corporate event or club, he performs all the fan favorite covers, as well as his own original music. As The Columbian noted, "The soulful sounds from Al's acoustic guitar and his seven-piece band backing him are masterfully woven."
Al has been performing around the northwest music scene since 1997 and prior to "Love Revolution" he released three albums. His first in '97 entitled "Travlinman" was recorded at S.I. Studios in Portland, Oregon. This was followed with 2000's "Finally" which received both local and national play with the songs "Millennium" and "Under my Skin," and his 2003 third release "Next," included fan favorites "Come and Get It" and "Be with Me."
Many of Perez's original songs have been featured on Portland's KINK radio and the band has performed live in the KINK Lounge on numerous occasions. Al has also been featured on local Channel 6 News and interviewed/performed live on KRLL in Bend, Oregon.
Al's prowess as an artist and songwriter caught the attention of Warrior Records' president, Jim Ervin. This led to a record and publishing deal for Perez with the company. "We're happy be working with Al and look forward to his material continuing to reach even wider audiences," said Ervin.
Al Perez Venue Performances
Festivals:
Roses Festival, Vancouver Music Festival, Uptown Festival, Fort Vancouver 4th of July event, Ridgefield Mayors Ball, Washington County Fairgrounds, Royal Oak Country Club, Portland Yacht Club, Winter Hawks, PGE Park, Ridgefield 4th of July event, Millennium Park, Stormy Weather Art Festival.
Corporate Events:
Clark County Chamber of Commerce, The Empress Estates, Lazy Boy, Home Depot, Vision, Boyed Coffee, Republican Lincoln Dinner, Vancouver Business Journal, Winn group, MILGARD Corporation, Becocks music.
Clubs:
Ilani Casino, Key Largo, Grand, MT Tabor, Gemini, Leslies, Charlies Bistro, Irishtown, Cameo, Bacchus, Chicago Blues, Trails End, Vie De Boheme, Red Lion, JB's Night club, Billy Blues, 6WEST...and to many to more to list!
For more information visit:
Contact
If you have any questions, you may contact: info (at) warriorrecords dot com
or by mail to:
Warrior Records
7095 Hollywood Blvd., #826
Hollywood, CA 90028 USA
Return To Warrior Records Catalog