Warior Records Checkout

Close Cart
Angel South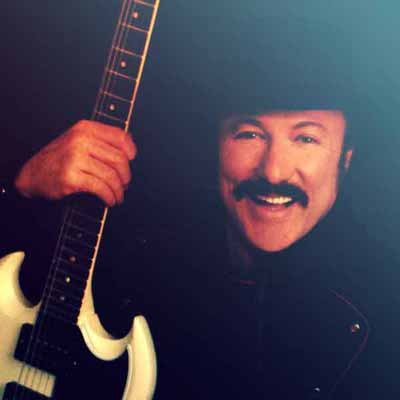 Featured Item
Texas Guitar Slinger

Press Other Stores to visit another retailer to buy or listen.
Music
About Angel South
Lucien Gondron (professionally known as "Angel South") began his career in Houston, Texas, rocking the local night spots. After playing guitar in bands with Janis Joplin, Johnny and Edgar Winter, and B.J. Thomas, South was recruited by trumpeter Bill Chase to join his jazz/rock band, "Chase," as the featured guitarist. Bill Chase dubbed the guitarist with his stage name, "Angel South." South played so well that many articles were written about his outlandish performances.
Angel's contributions to Chase helped in the creation of two albums on Columbia Records, the winning of a Grammy, and live performances around the world, including at Carnegie Hall, Madison Square Garden, Radio City Music Hall, New York City's Central Park, and the Hollywood Bowl.
After most of the members of "Chase" were killed in an airplane crash, Angel ventured out as a solo artist. South's solo album "Swamp Doggy Dog" on Warrior Records went to #1 on the Blues Chart and topped the playlists of college and alternative radio stations across the country. South's knack for the outrageous won him an unusual popularity with songs like "Heart Shaped Butt" and "Ain't That The Schitz."
"My brand of blues can get a little crazy at times," said Angel. "It's not for those with weak hearts!"
The guitarist was further honored when John Lee Hooker and his daughter, Zakiya Hooker, who were recording her albums, decided to cover three of South's songs: "Receipt For Playin' The Blues," "Drownin' In Your Love," and "Scared To Love."
South passed away in 2001, after a two-year battle with cancer.
Contact
If you have any questions, you may contact: info (at) warriorrecords dot com
or by mail to:
Warrior Records
7095 Hollywood Blvd., #826
Hollywood, CA 90028 USA
Return To Warrior Records Catalog