Warior Records Checkout

Close Cart
Fleah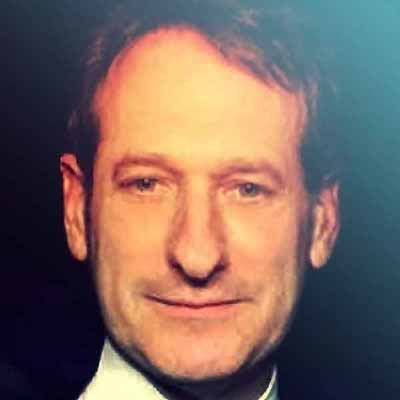 Featured Item
Fuel

Press Other Stores to visit another retailer to buy or listen.
Look What People Are Saying
About Fleah
Brad Chiet, the founder of Fleah, was born and raised in New York, NY, USA. His family had a background in music. Morris Morgovsky, Brad's great-great grandfather, was the court orchestrator/composer for the Zar of Russia (whose rule ended in 1917). Brad's great uncle, Branet Gardelle was 1st chair violinist at Radio City Music Hall in New York City from 1948-1968.
At the age of 4 Brad began playing the guitar. His mother and father encouraged his musical interest and started piano and formal guitar lessons for him at the age of 6. In both junior high and high school, Brad continued his training by becoming active in the school jazz bands. His primary instrument remained the guitar.
During his college years, Brad attended the University of Florida. He continued studying music, but also branched off to secure a degree in Industrial/Quality Engineering. During college, he worked at two industrial contract facilities; McDonnell Douglas and Lockheed Martin. Brad's engineering background allowed him to work on the manufacture of military aircraft's, such as the F-18, F-15, and Harrier Jets. "I used to carry around a clipboard and under my engineering notes I would hide music that I was working on at the time," Brad said.
Following his graduation from the University of Florida, he went to work full time as an engineer at McDonnell Douglas. "I got very bored with working there. One day I received a call from the program director of a Florida radio station. He wanted to play a song that I had written for a local contest called the Budweiser Battle Of The Bands," said Brad. "I don't think I will ever be as excited as the first time I heard one of my songs on the radio!" he remembers.
"Around the same time I read an article about a man who lived in Los Angeles, California, who composed music for commercials. I thought, wow! This guy does this for a living! I packed up my car, a convertible 1967 Chevy, and I set out for Los Angeles. It was over a 3,000 mile road trip," said Brad.
"My parents were not pleased with my decision. My mother continued to tell her friends that I was an engineer for several years, following my move. I arrived in Los Angeles in March of 1990 and I didn't know anyone. I found a small studio apartment and began trying to break into the music business. It was a slow start, but I kept at it, " says Brad with a laugh.
"At that time I was able to buy one electronic keyboard and a 6-track cassette recorder. It was very primitive, but I had to make due with what I had. I would listen to the radio and try to copy the songs and commercial music that I heard being broadcast over the air. My first break came when a musician friend of mine recommended me to do the music for a regional television commercial. The product was a velcro paddle tennis ball game called 'Grip Ball'. The producer loved the jingle that I wrote and recorded in my small apartment! The commercial did very well and it gave me the confidence to continue pushing forward," said Brad.
"I then began taking classes through the University of California at Los Angeles (UCLA). They scheduled music classes each quarter that exposed students to all facets of the music business. The classes were taught by professionals in the industry, who felt they wished to give something back to the business, " said Brad.
"It was there that I met and began working with Jim Ervin, a producer/composer who ran his own production company in Hollywood, CA. We ended up working on many commercials and television projects together, including works for L.A. Clippers, Kalua (Hirim Walker), The Broadway, Price Phister, and CBS television's L.A. Football Company, among many others," relates Brad.
Chiet's career in television continued, as he has now composed on numerous network reality and game shows including, The Real Housewives, Supernanny, Extreme Makeover, Tattoo Highway, and Deal Or No Deal.
"I've always enjoyed embracing technology and how it impacts on music. So, I conceptualized the Fleah album based around the underground Russian symbol for the evolving youth movement. I was looking to establish a musical viewpoint in the new millennium. The word 'Fuel' represents the fundamental fire that is in us to push forward and develop ourselves both personally and professionally. We are starting a new era where everyone is connected via our new technologies. The boundaries that once restricted and held us back are opening up into vistas that will pave the way for expansion and new opportunities in the future," notes Brad.
For more information visit:
Contact
If you have any questions, you may contact: info (at) warriorrecords dot com
or by mail to:
Warrior Records
7095 Hollywood Blvd., #826
Hollywood, CA 90028 USA
Return To Warrior Records Catalog