Warior Records Checkout

Close Cart
Lee Moore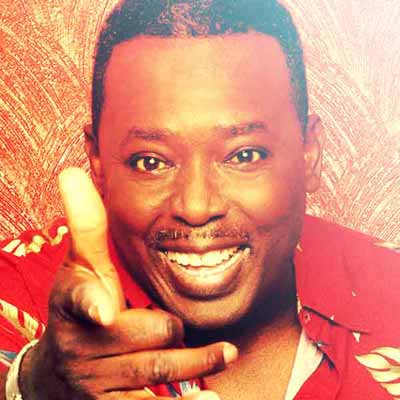 Music
About Lee Moore
Bishop Lee Moore (aka MOUR) is an inspiring, spiritual, and business motivational speaker with a vision in action. Hgrew up in the church. His mother, Lacy Mae Moore, was the minister of music at Mt. Olive Missionary Baptist church in Arkansas. She encouraged Mour to pursue his musical gifts of singing and playing the piano for God. In 1988, Bishop Moore received his minister license under Elder Jasper Porter of Greater Beaulaland Church of God in Christ and was ordained by his current pastor, Bishop Aiyetoro Oyeleye of Community Holiness Outreach Ministry in Memphis, TN.
Bishop Moore is called to write and produce Christian music and literature. His book, "Don't Go To The Lake Of Fire," was produced into a feature film which became an official selection of the 2005 New York International Independent Film and Video Festival. Mour's recordings and literature have also been packaged into the MAC PAC 300 (an inspirational collection of CDs and books), which is distributed as Bishop Moore tours churches around the United States with his wife and radio personality, Evangelist Deborah Moore.
about Deborah Moore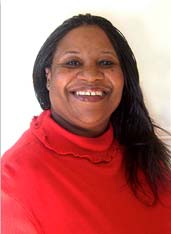 Evangelist Deborah (Atkinson) Moore was born in Wilson County, Wilson, NC, to the late William Nelson Kelly and Fannie Atkinson Powell who currently reside there. She is married to Bishop Lee Moore and together they have a total of six songs and one daughter. She also has a numerous amount of grandchildren and love each and everone that call her 'Grandma.'
Eveangelist Moore did her Initial Sermon in Wilson, NC, under Paston Geroge Atkinson at Greater Century Church in Wilson in 2000. She was ordained in 2004 by Bishop Lee Moore and received here Minister license under his Ministry, Bounty Hungers For Christ. Bishop Moore, who was also know as "Mour" on his CDs, is a national recording artist, contemporary gospel songwriter, film producer, and religious book writer. God gave Bishop Moore visions to write books which are supported with scriptures from the Holy Bible. Bishop Lee and Deborah Moore are now affiliated with Back To The Bible Ministries in Mariett, GA, where they teach regularly from the Bounty Hunters For Christ series of books.
Evangelist Deborah Moore, along with her husband, travel the world teaching and preaching the Gospel in the streets, prisons, jails, and over te phone. Evangelist Moore was a radio personality at WVOT radio in Wilson, NC, and also at WSSG radio in the city of Goldboro. She also had an evening show on WVOT that included national talent on the air, live at the station, and on the phone every Friday evening. She has spoken on air with artists including, Mour, Pastor Shirley Caesar, Dr. Norman Hutchins, Angelia Christie, Smokie Norfok, Williams Brothers, Damon Little and Nu-Beginning, and also local taelnts like Pastor Rick Daughtridge and the Glory Baptist Choir, Boo Peep and Good News, The Savage Brothers, and many others. Evangelist Moore has also worked as a promoter with Summerville Promotion in Wilson, NC
Evangelist Deborah Moore has worked at elderly group homes, as well as homes for abused chilren in Wilson and Nash County. She has worked as an Emergency Medical Technician in both Elm City and Wilson, NC, and she worked closely as a certified nurses aide. Out of all of her experiences, Evangelist Moore has learned how important it is to get connected to Jesus. She ministers that one should not "Go To The Lake Of Fire" (one of her husband's books and DVD movies), but embrace yourself for a word from the Lord. "Pray for me, as I Pray for you."
Contact
If you have any questions, you may contact: info (at) warriorrecords dot com
or by mail to:
Warrior Records
7095 Hollywood Blvd., #826
Hollywood, CA 90028 USA
Return To Warrior Records Catalog