Warior Records Checkout

Close Cart
Little Eva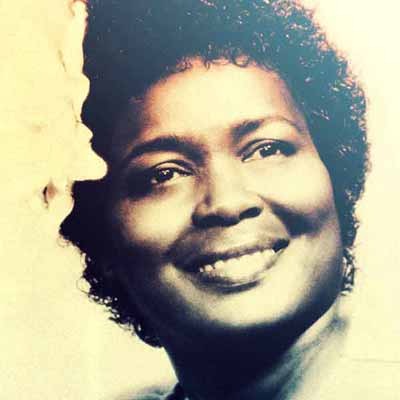 Featured Item
Back On Track (CD)

Press Buy Now for CD purchase.
About Little Eva
At age 17, singer Eva Narcissus Boyd (Little Eva) scored her first and only #1 hit in 1962 with "The Loco-Motion."
Eva Boyd was newly arrived in New York City from her native North Carolina and looking for work when a neighbor in Brooklyn pointed her toward the job that would end up changing her life; working as a nanny for a young, professional Manhattan couple. It just so happened that the couple looking for a new babysitter were Gerry Goffin and Carole King, future members of the Rock and Roll Hall of Fame, then working for the legendary Don Kirshner as salaried songwriters at Aldon Music.
In the early 1960s, Goffin and King were busy cranking out tunes they hoped would be hits for the likes of Bobby Vee and the Shirelles. When it came time to cut a demo of a brand-new song they'd written about a non-existent dance craze, Gerry and Carole decided to reward Eva's hard work running their household and caring for their infant daughter by letting her pick up a few bucks for recording the demo vocals. It turned out to be the biggest tip ever given in the history of the American childcare industry.
In 1988, Little Eva released the album, "Back On Track," recorded in Malibu, California, for the San Francisco Sound label.
• Produced by Tommy Oliver and Jim Ervin
• Executive Producer-Matthew Katz
• Guitar-Grisha Dimant
• Sax-Robert Kyle
• Vocal Duets-Jimmy Hodges, Gary Stockdale
• Background Singers-The Eddie Kendricks Singers, The Angie Jeree Singers
• Engineers-Chuck "I'm Dreaming Dude" Johnson, Richard Kaplan
• Asst. Engineer-Chris Kupper
• Mix Engineers-Jim Ervin, Chuck Johnson, Tommy Oliver
• Studio-Indigo Ranch, Malibu, CA

Contact
If you have any questions, you may contact: info (at) warriorrecords dot com
or by mail to:
Warrior Records
7095 Hollywood Blvd., #826
Hollywood, CA 90028 USA
Return To Warrior Records Catalog