Warior Records Checkout

Close Cart
Rudy Ray Moore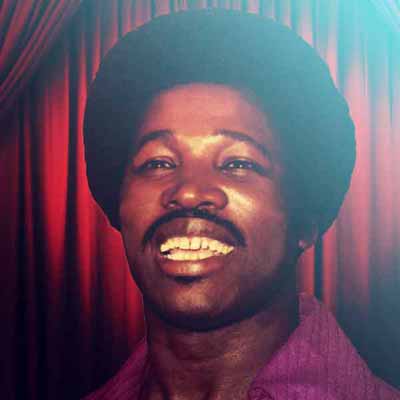 Featured Item
50 Years Of Cussing, Vol. 3

Press Other Stores to visit another retailer to buy or listen.
Music
Accessories
About Rudy Ray Moore
"50 Years of Cussing, Vol. 2" is the definite greatest hits collection by Rudy Ray More (aka Dolemite)! The release covers Moore's extensive comedic career with well-known tracks selected from all of his releases, including "Dolemite," "Pool Shootin' Monkey," "Shine & The Great Titanic," and other never before released material. Vol. 2 also includes original Moore tracks used in the smash hit film "Dolemite Is My Name" starring Eddie Murphy which just debuted on Netflix.
Hailed as the king of the party record and the world's greatest X-rated stand up comedian, Rudy Ray Moore's comic recordings have been sampled by the likes of Dr. Dre, Snoop Dogg, Eazy-E, Eric B. and Rakim, Ice-T, Big Daddy Kane, 2 Live Crew, ODB, Busta Rhymes, and dozens of other platinum selling rap artists. Moore inspired three generations of comics and a new generation of rap practitioners. His "party records" have become classics to many nightclub goers and music buyers.
Politically incorrect, surely, but Rudy Ray Moore and his alter ego Dolemite continue to strike a comedic nerve within the stand-up community!
For more information visit:
Contact
If you have any questions, you may contact: info (at) warriorrecords dot com
or by mail to:
Warrior Records
7095 Hollywood Blvd., #826
Hollywood, CA 90028 USA
Return To Warrior Records Catalog