Warior Records Checkout

Close Cart
Volume 10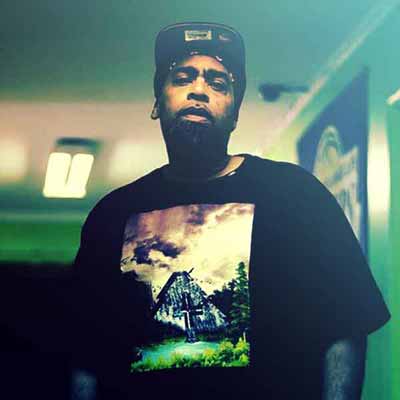 Featured Item
Pawn Shop (CD)

Press Buy Now for CD purchase / Download for Mp3 320kbps purchase / Other Stores to visit another retailer for purchase.
Music
About Volume 10
Part of Los Angeles' Heavyweights Crew, which included Freestyle Fellowship, Medusa, and Ganjah K, Volume 10 has been part of the West Coast's vibrant underground rap scene since the '90s. Like many Los Angeles MCs, Volume 10 honed his skills during battles at the Good Life Cafe, but set himself apart as an MC able to balance both thuggish violent imagery and skill-heavy open mike styles. After a guest spot on Freestyle Fellowship's Inner City Griots in 1993, he released his debut full-length, Hip-Hopera, through RCA. The album spawned hit anthem, "Pistol Grip Pump," which would later be covered on Rage Against The Machines' Renegades. Volume 10 also appeared on the Project Blowed compilation in 1995, considered by many to be one of the underground's defining moments.
Volume 10's single, "Vogue," reunites him with the Baka Boyz, who produced his hit, "Pistol Grip Pump."
For more information visit:
Contact
If you have any questions, you may contact: info (at) warriorrecords dot com
or by mail to:
Warrior Records
7095 Hollywood Blvd., #826
Hollywood, CA 90028 USA
Return To Warrior Records Catalog