Warior Records Checkout

Close Cart
Warrior Records Presents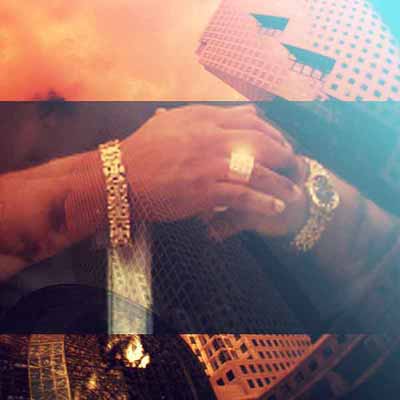 Featured Item
Hit The Street Hard, Vol. 1 (CD)

Press Buy Now for CD purchase / Other Stores to visit another retailer to buy or listen.
About Warrior Records Presents
This compilation features fourteen slammin' tracks from Warrior Records, some of the HOTTEST up and coming talent in Hip Hop, R&B, and Soul:
Tragic "Lil Mama"
Born in Durham, NC, and raised on the unforgiving streets of Atlanta, Trigic has seen more triumph and tragedy than most.
C-Champ "Finger Snap"
This twenty-year-old hip hop prodigy from Atlanta makes beats and rhymes that embody all that is great about the south.
Da One Irie B "Take Off Your Clothes"
Seasoning his dancehall grooves with Reggaeton, R&B, and Hip-Hop flavors, Da One Irie B is bringing his island flavor to the streets of the dirty south.
J-Rome "Hold On To Me"
Experienced singer/songwriter, J-Rome is bringing a new sound to Nu-Soul, touring with gospel and soul groups in Florida, New York, and Europe.
Kudzu "Chigy Ya"
A regular performer on the NOPI National Supershow, Kudzu has already performed to crowds in excess of 100,000.
5ive Ft Giant "Let 'Em Know"
Collaborating with artists such as E-40 and Outlawz, 5ive Ft has a reuptation for himself as both a hip hop aficionado and an unapologetic storyteller of life on the streets.
D-Black "Eye On Shorty"
He has developed an open-minded sensibility to his music thanks to experiences growing up in one of America's most culterally diverse cities, New Orleans.
Mr. Marcus "Parking Lot Pimpin"
Marcus Sharp is both a Hip Hop artist and a music businessman, creating his brand of ultra smooth R&B.
D Mac "Weekend"
Damon Macon's tracks are as fast and furious as the renowned Indy 500 of his home state. He is paving the way for urban-flavored talent in the Midwest.
QD "It's U"
QD has forged a successful solo path for himself in the clubs of Miami, rapping about the great extremes in live.
Lil Razor "The New D-Game"
Raised on the streets of New Orleans, Lil Razor was discovered by Hip Hop aficionados, the Bally Boys in 2002.
Dello "Push"
He is making a name for himself as one of the south's most-distinguished male solo acts, honing the complex textures and raw, distinctive beats that make his sound unique.
Joya Life "Make U Cry"
Joya has taken it upon herself to change the face of modern music by combining the smooth grooves of R&B, the edginess of rock, along with the textured complexity of classical music.
Michael Hushon "Love Doesn't Live Here"
An Atlanta native, Michael combines the sounds of neo-soul and classic R&B, lead by a pwerful voice and seemingly limitless vocal range.
Executive Producers: Jim Ervin for L.A. Entertainment, Inc., Patrick Kirkland, Keith Walker
A&R Direction: Jim Ervin, Patrick Kirkland, Keith Walker, Randy Jackson
Cover Art: Clay Adams
Artwork: Courtney Wachs
Mastering: Brian Newman
Contact
If you have any questions, you may contact: info (at) warriorrecords dot com
or by mail to:
Warrior Records
7095 Hollywood Blvd., #826
Hollywood, CA 90028 USA
Return To Warrior Records Catalog