Warior Records Checkout

Close Cart
Warrior Ultra-Retro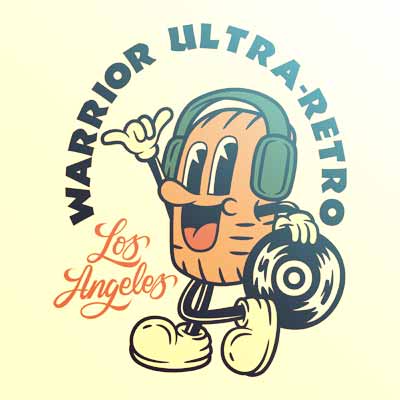 Featured Item
Heartbreakers (CD)

Press Buy Now for CD purchase.
About Warrior Ultra-Retro
Warrior Ultra-Classics "Heartbreakers" is a compilation of fifteen classic songs that are the embodiment of being heartbroken. All songs are performed by the original artists:
- "Break It To Me Gently" (a Billboard #4 Top 40 hit) is performed by Brenda Lee who enjoyed 29 charting songs over the course of her career. Born Brenda Mae Tarpley and a professional singer since age six, she signed to Decca Records and became known as "Little Miss Dynamite."
- "So Sad To Watch Good Love Go Bad" (a Billboard #7 Top 40 hit) is performed by The Everly Brothers. They had 27 chartings songs over their career. Vocal duo/guitarists/songwriters, Don was born in Brownie, Kentucky and phil hailed from Chicago. The came from a family of folk and country singers. The due was inducted into the Rock and Roll Hall of Fame in 1986.
- "Crazy" performed by Willie Nelson. The song was originally written by Willie for Patsy Cline and it went on to become a smash hit and one of the biggest country songs of all time. This version is performed by the legend, Willie Nelson. Born in Ft. Worth Texas, he originally played bass for Ray Price. Willie moved to Nashville in 1960 and pioneered the "outlaw" country movement. He is the recipient of multiple awards and received the Grammy's Living Legends Award in 1989.
- "When I Stop Dreaming" performed by Leona Williams. From Jefferson City, Missouri, came a country music entertainer who would perform for fans all over the world. Leona also played upright bass and harmony on numerous Loretta Lynn tours. She has released solo records on Hickory, RCA, Polygram, and MCA. Leona teamed up with Merle Haggard for a top ten duet entitled, "The Bull and the Beaver." They later married in 1978. She became part of the "Grand Ladies of Country Music" show in Branson in 1999 and continues touring and recording to this day.
- "What Kind Of Fool Do You Think I Am" (a Billboard #9 Top 40 hit) is performed by The Tams, a R&B vocal group from Atlanta. They were originally comprised of brother Charles and Joseph Pope, with Robert Smith, Floyd Ashton and Horace Key. The Tams continue to be as popular as ever and are still touring and recording. They have released over 15 albums and were inducted into the Georgia Hall of Fame, the Atlanta Hall of Fame, and the Beach Music Hall of Fame.
- "Traces" (a Billboard #1 Top 40 hit) is performed by Classics IV featuring Dennis Yost. Originall from Jacksonville, Florida, Classics IV was comprised of Dennis, J.R. Cobb, Wally Eaton, Joe Wilson, and Kim Venable. They posted four charting hits during their career, including the #3 hit, "Spooky."
- "Everybody's Had The Blues" is performed by Merle Haggard, an American country music singer, guitarist, and songwriter who has enjoyed thirty-eight #1 hits. Emerging from prison in the 1960s (having broken out 17 different times) Haggard was one of the early innovators of the "Bakersfield Sound." With hard biting electric guitar, he almost single-handedly introduced that sound to country music. In the 70s, he was aligned with the growing "outlaw country movement," and continues to release successful albums. His deep, grumbling voice and his unique guitar work gives his sound a blues-like quality in many aspects. Haggard was inducted into the Nashville Songwriter's Hall of Fame in 1977.
- "I Should've Called" is performed by Eddy Raven, a singer-songwriter who charted a string of hit singles on the country music charts between 1974 and 1991. He learned to play guitar from his father, a doctor in Lafayette, Louisiana, and had his own band by the age of 13. Influenced by Cajun music, New Orleans blues, and the then new sounds of rock and roll, Raven developed his own sound recording for numerous labels including; ABC/Dot, Eletrak, MCA, RCA, Liberty, among others.
- "Still Loving You" is performed by Bob Luman. Born in Blackjack, Texas, this smooth baritone was best known for his crossover hit, "Let's Think About Living." He succeeded with numerous other country music hits over the course of his career and was inducted into the Rockabilly Hall of Fame.
- "Stop The World And Let Me Off" is performed by Patsy Cline. A legend in country music, she was born Virginia Patterson Hensley in Gore, Virginia. She passed away suddenly at the age of 30 in a plane crash near Camden, Tennessee. She has sold millions of albums and won countless awards, including being the first female solo artists inducted into the Country Music Hall Of Fame. In 2001, she was voted #1 on CMT's television special of the "40 Greatest Women of Country Music"; in 1999 was voted #11 on VH1's special, "The 100 Greatest Women in Rock and Roll"; and in 1995 won the Grammy's Lifetime Achievement Award. Her Country Music Hall of Fame plaque reads: "Her heritage of timeless recordings is testimony to her artistic capacity."
- "Everybody" (a Billboard #3 Top 40 hit) is performed by Tommy Roe who enjoyed eleven Billboard Top 40 hits during his career. Born Thomas David Roe in Atlanta, Georgia, he was greatly influenced by the sounds of Buddy Holly. Tommy developed a unique style that, combined with his All-American clean-cut image, made him a hit music performed. He was inducted into the Georgia Music Hall of Fame in 1986 and has also been recognized by the Rockabilly Hall Of Fame.
- "I Wish That I Could Hurt That Way Again" (a #3 Country hit) is performed by T. Graham Brown. Born in Arabi, Georgia, Brown is a country music artist who has recorded for many labels including; Capitol, Curb, Intersound, Madacy, among others. He has enjoyed 21 charting singles during the course of his career and has penned several hit country songs. His 1998 single, "Wine Into Water" not only went all the way to the top of the Christian Country Music chart, but was also awarded the number one independent music video of the year.
- "Lies" (a Billboard #20 Top 40 hit) is performed by the Knickerbockers. Formed in Bergenfield, New Jersey, they were comprised of members Buddy Randell, brothers Beau, Johnny, Charles, and Jimmy Walker. They took their name from Knickerbocker Avenue in their hometown. They were originally spotted by producer/singer-songwriter Jerry Fuller while playing a teen dance in Albany, NY. He signed them to Los Angeles based Challenge Records. They were regular performers on Dick Clark's ABC program, "Where the Action Is."
- "I'm so Lonesome I Could Cry" is performed by Roy Acuff. Born in Maynardville, Tennessee, Roy was the third of five children. He played semi-professional baseball, but sunstroke and a nervous breakdown in 1930 ended his aspirations of playing for the New York Yankees. Roy turned his attention to his father's fiddle and began playing in a traveling medicine show, touring the Southern United States. He debuted at the Grand Ole Opry in 1938, became a regular, and by 1940 was the star of the show. He enjoyed great success as a touring musician throughout his career and was the first living musician elected to The Country Music Hall of Fame. He received the Kennedy Center Honors in 1991.
- "Your Cheatin' Heart" is performed by Jason Petty. He began his career 50 miles from the farm at Nashville's Opryland music park where he perfoemd four shows a day, seven days a week. Petty caught the attention of a musical director for the Ryman Auditorium who picked him for the starring role in "Hank Williams: Lost Highway," which led him straight to the stage, where he has been ever since. His acting ability has afforded him roles in television, film, and theater. His musicianship and song writing abilities have won him numerous performances on The Grand Ole Opry, and the honor of being invited to performed at the exclusive Blue Bird Cafe in Nashville. Married in 2002 at Graceland Mansion, home of Elvis, Jason now tackles the world of entertainment with his wife Hope by his side.
Contact
If you have any questions, you may contact: info (at) warriorrecords dot com
or by mail to:
Warrior Records
7095 Hollywood Blvd., #826
Hollywood, CA 90028 USA
Return To Warrior Records Catalog