Warior Records Checkout

Close Cart
Joe Calderon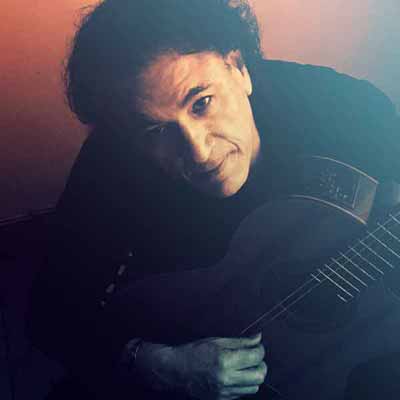 Featured Item
Cup Of Joe

Press Other Stores to visit another retailer to buy or listen.
Music
Look What People Are Saying
About Joe Calderon
Guitarist Joe Calderon brews up a strong Cup Of Joe on his forthcoming release — check out "A Mojo Love Song" wherever you listen and pre-save or pre-order today!
Calderon is well-known for his heartfelt playing and innate ability to create beautiful music. A native of Los Angeles, Joe's versatility has enabled him to record and tour with artists from all over the world (Dianne Reeves, Billy Childs, Joan Sebastian, Rudy Sarzo, etc.). "Cup Of Joe" is Calderon's upcoming sophomore album release (available 8/6/21).
"The inspiration for my single 'A Mojo Love Song' starts with the love I have for blues and jazz," said Calderon. "It was a fun song to write. It started with me sitting at the piano and writing the chord progressions. The melody must have been floating in my head. I then picked up my guitar and the melody was there. You know it's right, when it all falls into place quickly."
For more information visit:
Contact
If you have any questions, you may contact: info (at) warriorrecords dot com
or by mail to:
Warrior Records
7095 Hollywood Blvd., #826
Hollywood, CA 90028 USA
Return To Warrior Records Catalog